FUJI Patent Law Firm is a firm which can offer full services related to intellectual property law .
Litigation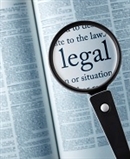 FUJI Patent Law Firm has earned years of success and experience in intellectual property litigation. Our firm is one of the most-active law firms in Japan in all aspects of intellectual property litigation.
Our attorneys have been involved in many of the cases that have defined the scope of intellectual property rights. These cases resulted in decisions of the Supreme Court and the Intellectual Property High Court, the special appeals court for IP cases. Representative lawsuits include Nakamura Shuji v. Nichia case, a landmark case of employeesf right to compensation; Pravastatin case (Teva v. Kyowa Hakko Kirin), a Supreme Court decision* establishing interpretation of a product-by-process claim; and Oxaliplatinum case (Debiopharm v. Towa Pharmaceutical), a Grand panel decision** establishing the effective scope of a patent which was extended by patent term extension (PTE).
Based on our extensive experience above, Fuji Patent Law Firm also offers IP advisory services focusing on IP strategy and IP valuation.
*_Summary of the Supreme Court decisions on construction of product-by-process claim (by JPAA)
**_Summary of the Grand panel decision by the IP High Court (by IP High Court)
Prosecution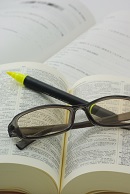 Value to Foreign Clients : Japanese patent practice has still characteristic aspects, although efforts of the harmonization of patent systems are made and it is long. Since we have a lot of experience and knowledge of prosecutions and litigations outside Japan, we can assist our foreign clients in fully understanding Japanese intellectual property matters by comparing them with intellectual property practice, especially patent, desgin and tradmark practice, outside Japan.
We often hear that one of the frequent complaints foreign clients have about their Japanese patent attorneys is the failure to explain Japanese practice in an easily understood manner to foreigners. For instance, a literal translation of an office action issued by JPO Examiner does not make sense. We make an effort to provide a translation and comments in an easily comprehensible manner to our foreign clients.
At FUJI Patent Law Firm, we are sensitive to this concern and are committed to providing our valuable foreign clients with outstanding service in any area of Japanese intellectual property Law.