Practice Areas
We, FUJI Patent Law Firm, can offer our clients the wide range of professional services mainly in the field of intellectual property such as patent, utility model, design, trademark, copyright, plant variety protection and unfair competition matters. Our main services are as follows.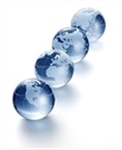 - Litigation in court concerning infringement of intellectual property rights and general corporate legal affairs
- Counseling and negotiation of assigning and licensing of IP rights
- Counseling, negotiating and drafting of agreements and contracts for IP matter.
- Providing legal advices for the relative dispute resolution

- Counseling and search in acquisition of rights for patents and utility models
- Assistance for construction of patent portfolio
- Filing applications for patent and utility model including PCT national phase entry into Japan before the JPO (Japan Patent Office)
- Prosecution for Japanese patent applications and PCT international patent applications
- Filing appeals against the Examinerfs decisions for refusal of application
- Filing oppositions against patents, and trials for invalidation of patents, before the JPO
- Counseling and providing expert opinion concerning infringement and validity of patents
- Filing patent term extension applications and prosecution for the applications
- Mechanical Engineering, Electrical Engineering and Software: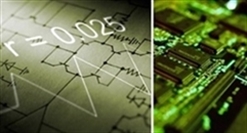 Electrical and electronic equipment, Medical device, Business machine, Precision machine, Industrial machine, Electric products, Home appliances, Civilian goods, LED/Laser use products, Mechatronics, Software, Business method, Products for infants, Optics, Plumbing products, Ceramics, Semiconductor, Manufacturing technology and Control apparatus etc.
- Chemistry & Biotechnology: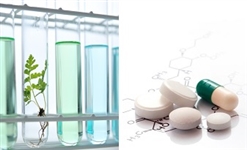 Organic chemistry, Inorganic chemistry, Materials chemistry, Textile chemistry, High polymer chemistry, Biotechnology, Medicaments, Foods, Feeds, Cosmetics, Agricultural products, Microorganisms, Plant and animal cells, Plants and Animals etc.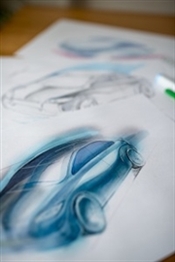 - Counseling and search in acquisition of rights for trademark and design
- Assistance for construction of trademark and design portfolio
- Filing applications for trademark and design before the JPO
- Prosecution and maintenance of trademark and design registrations, including Japanese applications
- Prosecution for international design registrations under the Hague Agreement
- Prosecution for international trademark registrations under the Madrid Protocol
- Filing appeals against the Examinerfs decisions for refusal of application
- Filing oppositions against trademarks, and trials for invalidation of trademarks and designs, before the JPO
- Filing trials for cancellation of trademark registrations based on non-use before the JPO
- Counseling and providing expert opinion concerning infringement and validity of trademarks and designs

- Advice on protection regarding unfair competition matter and copyright
- Counseling and preparation of expert opinions regarding unfair competition matter and on infringement of copyright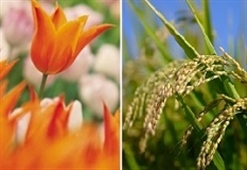 - Counseling in acquisition of rights for new plant varieties (i.e., plant breederfs right)
- Counseling and Assistance for construction of plant variety protection (PVP) portfolio in view of combination of plant breederfs right, patent and trademark
- Filing PVP applications for plant breederfs right including foreign PVP applications claiming UPOV priority before the MAFF (Ministry of Agriculture, Forestry and Fisheries)
- Prosecution for the PVP applications including preparation for conduct of DUS field tests, assistance of plant quarantine procedures during importation of seed/seedling samples for the field tests, and interview with the MAFF Examiner
- Filing administrative complaints against the rejection decisions issued by the MAFF
- Filing requests for cancellation of new plant variety registrations before the MAFF